Image: Amazon
Amazon's Fire tablets have always focused on being ultra-affordable, but a new addition to the range changes things slightly. At $229.99/£249.99, the new Fire Max 11 is the most expensive tablet Amazon has ever made.
This pricing puts it up against budget Android slates for the first time, even if the iPad is still out of reach.
The hardware looks encouraging, too. As the name suggests, it's an 11in tablet, with the display coming in at a respectable 2000×1200 resolution. Amazon doesn't explicitly say this, but it's likely to join other Fire tablets in being an LCD panel.
Power comes from an unnamed 2.2GHz octa-core processor, but alongside 4GB of RAM, you can apparently expect performance to be "almost 50% faster than Amazon's next fastest tablet", which is the Fire HD 10 Plus. You also get a choice between 64- and 128GB of on-device storage.
While the Fire Max 11 is unlikely to be able to run many demanding apps, Amazon specifically mentions its suitability for the company's Luna game streaming service. Other specs include an 8Mp camera on both sides of the device, a fingerprint sensor built into the power button and up to 14 hours of claimed battery life.
This is also the first time we've seen productivity-focused accessories for a Fire tablet. The detachable case (£89.99) includes a trackpad, full-size keyboard and built-in stand, while a new stylus pen (£34.99) has been specifically designed for the device. Bundles for all three start at $329.99/£374.99.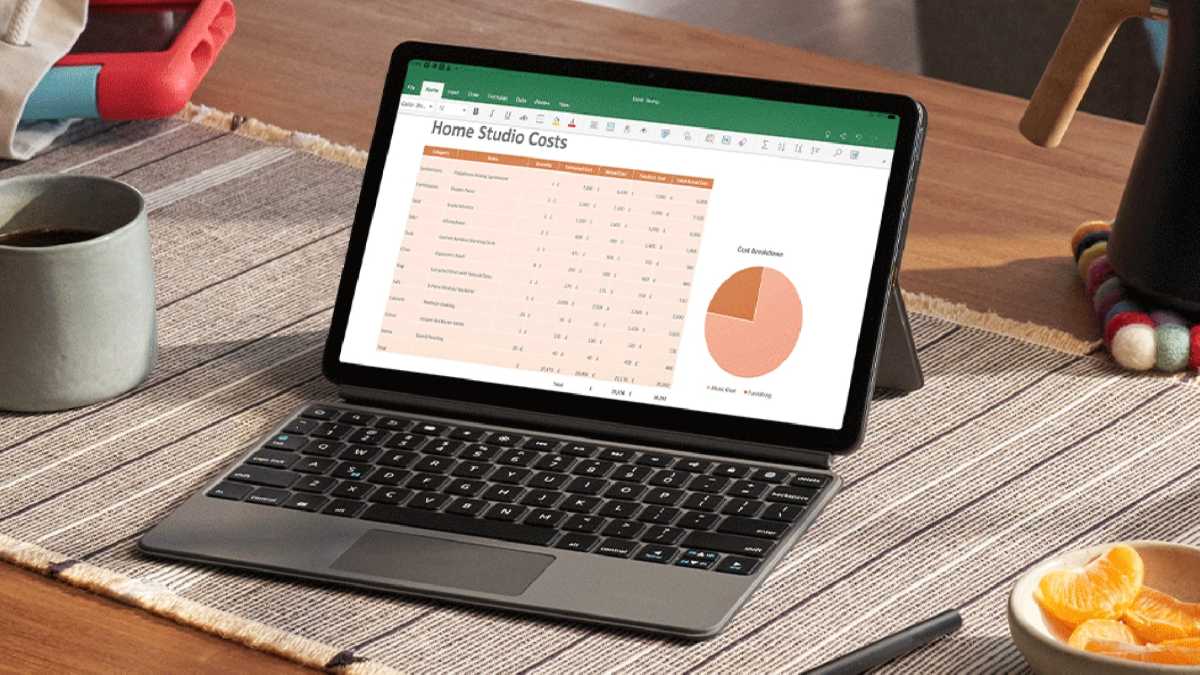 Amazon
Of course, the big limitation on all Fire tablets is software. They run Fire OS, which relies on the Amazon Appstore rather than the Google Play Store or Apple's Appstore, which means you can't install Google apps such as Docs or Gmail. Statista estimates put the number of apps on the Amazon Appstore at around 480,000 in late 2022, compared to several million for its competitors.
However, there are benefits to Fire OS. The home screen includes a dedicated controller for Alexa-enabled smart home tech, while Show Mode makes it look and perform like one of Amazon's smart displays.
If you don't mind this more stripped-back software experience, the Fire Max 11 looks set to be a solid tablet. Pre-orders are live today, ahead of the device and all accessories being released on 14 June.
All purchases include a free three-month subscription to Microsoft 365 Personal for new customers, after which it'll cost you $6.99/£5.99 per month or $69.99/£59.99 per year.